Calculate your Mortgage Rate
Your mortgage in 3 easy steps
…about your desired property and financial situation with me. 
…for financing within 24 hours. Check out my competitors – I am the best.
…secures your mortgage.    I'll be on-call 24/7 until you receive the keys to your property.
German Mortgages Explained
I will answer any question within 24 hours! My pleasure.
I am a mortgage broker, registered and regulated by §34c, §34i GewO under supervision of BaFin. As in most cases, my services are free of charge. My fee is included in the mortgage rate and will be paid by the bank. I can offer the lowest rates in the market since I won't make you pay for a fancy building where you sign the most important contract of your life. We will sign it in your house or in mine. My specialty is advising non-German speakers through the property buying process. Rest assured, with my expertise on your side we will make the entire process transparent, understandable and affordable. I work with the market leading tools ensuring safety, affordabilty, and best rates.
Mortgage Calculator for Expats living in Germany
Germany belongs, within the EU, to the more strictly regulated markets to ensure stability and protect the banks in Germany from crashes. Banks in Germany are
strictly regulated and under the supervision of the BaFin (Bundesanstalt für
Finanzdienstleistungsaufsicht). For you, this means there are precisely defined regulations
for approving a mortgage. If you want to buy a property you will learn that
quickly. This is why it is a good idea to have a mortgage broker by your side who is like a secretary organizing all the paperwork for you.
Property Owners, Mortgage lenders, anybody with a bank account can benefit from that.
As we saw in the last decade in the US, subpar lending (banks going bankrupt when they lend to people who cannot pay back) is not exactly a desirable situation. In Germany, we have rules and regulations in place to prevent that. For this reason, to get a
mortgage you have to apply with documents making clear you have enough
household income, a stable financial history and so forth, and are very likely to be able to afford your mortgage rates in the future.
So if you get a mortgage to buy real estate in Germany approved by a bank you can be sure you really can afford it. To get a first idea of how much you can afford / you can expect to be
approved by a German bank, use the mortgage calculator.
How do I get a mortgage in Germany?
There are a couple of sites out there that offer mortgages for expats, just like I do. They use their own fancy tools.
On my website, I offer to those who are really interested, the original German tool to learn how much they can afford. I will find the best rates for a morgage for you. Your submission is directly querying the biggest German database with over 430 banks and original mortgage offers.
These are the live data for the best mortgages available right now.
Note: with the right financing strategy and some governmental support (Förderungen) we can likely even lower this rates, depending on your situation. Also, rates can individually differ. Get in touch and I will find out how much you can afford. Those are the interest rates directly from the platform I work with so this is in German. Working together I will translate anything in the process making it understandable and easy for you to compare and choose.
How much you can afford depends on many factors. There are many options to consider, like what kind of mortgage you want to apply for: There is the famous "Annuitätendarlehen" where you pay of the same amount every month (fix rate). Then there are "Ratenkredite", where you pay higher rates in the beginning of the mortgage, but are cheaper than the Annuitätendarlehen in the long run.
The total cost of the mortgage is also determined by the term of the fixed rate. A bank will charge you a slightly higher interest rate if you choose a fixed interest rate for 25 years than if you choose to have a fixed rate for 10 years.
Given that rates are at a historical low, many people these days chose to apply for a longer fixed term. 
But this is not necessarily the best option. It depends very much on you personal situation, your preferences, and the mortgages available for you.
I am happy to advise you and explain all the details, so get in touch!
Here you can access the direct database to the German mortgages of over 430 German banks for buying real estate. 
Should I buy property in Germany?
You should buy property if you can afford it. If you are paying rent you could also be paying off a mortgage. You, too can become a homeowner.
But of course, there is more to consider. Sometimes it can be more interesting to keep renting while buying real estate to rent it out to someone else.  If you focus on the long-term,  there are big advantages to this approach, because, for example, the interest rate is tax deductible if you buy property to rent it out.
These pointers could give you a broad idea of whether you should buy or rent property by using this tool here that gives you direct access to the German mortgage market.  Find out how much you can afford if you take your monthly rent and instead use it to pay off a mortgage. The more you can invest in your mortgage rate each month the higher loan amount you can get. However, most people choose to pay more for a mortgage than for their monthly rent, since they see it as an investment more than an expense.
Example Cases I've worked with (anonymized)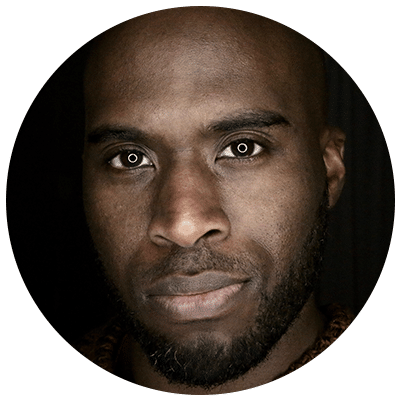 Personal Details
Jason D. from New York State living in Berlin
Works as a software developer for a mid-size start up
Wants to buy an apartment in Berlin Mitte near work
Has a permanent contract and wants to invest in real estate as a financial opportunity even if he goes back to the states some day.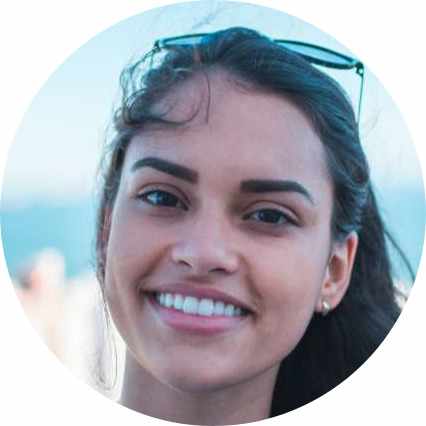 Personal Details
Eli F. from Chile
Works as a consultant for a DAX company in Munich
She is a freelancer
She's lived in 4 different countries in Europe and has a Blue Card
Buying property in Germany to rent out means a great income opportunity for the future.
How does the German mortgage calculator work?
Answer a few questions and get a individualized advice, as to how much you can afford and what options you have. On the top of this page, you will find a mini questionnaire (takes 3 minutes). I will email you within 24 hours.