Buying Property in Germany: 6 Simple Steps
If you are interested in buying a property in Germany, then I have prepared a perfect article for you here.
Owning your own piece of property in Germany is a goal of many expats. From Berlin to Brandenburg and beyond, Germany is a country filled with great cities where a potential real estate purchase.
If chosen wisely while buying property in Germany, would be a valuable investment that can increase their buyers' net worth over time.
Many people interested in buying property in Germany have the necessary equity (e.g. for a down payment). But they are worried about the country's bureaucracy and the legal steps that must take place in order to own real estate in Germany.
However, once you understand the steps in the process, it's pretty simple. The strict rules are designed to ensure the German real estate market remains reliable and transparent. And these rules for buying property in Germany give you the security that your property is in a protected, regulated market.
These are the most important takeaways for those looking to enter Germany's robust property market
● Before you buy, know what you can afford; this is the first question any potential buyer should ask themselves. Mortgage advisors (Hypothekenmakler) like myself can help with this question.
I can calculate the mortgage amount for you within 24 hours either via my online tool, or personally. This service is free of charge and without obligation.
● Once you know the type and size of German property that you want to buy, it's important to do your research so you know what is currently on the market. It's usually a good decision to look at acquiring a property whose value will likely appreciate.
● After identifying the property you want to buy, it's time to negotiate a price with the seller.
● Financing your German real estate purchase can be done by either directly dealing with a bank, or through engaging the services of a Mortgage Advisor (Hypothekenmakler). He will approach different financial institutions on your behalf to obtain the best offer.
● You must then apply for funding for your Mortgage (Hypothek). And then wait for that application to be either approved or denied.
● Once Mortgage funding has been approved, it is time to contact a local notary (Notar) to create a draft purchase agreement.
● Once the funds for purchase have been deposited, it's time to conclude your purchase by arranging an appointment with a notary to sign the finalized purchase contract.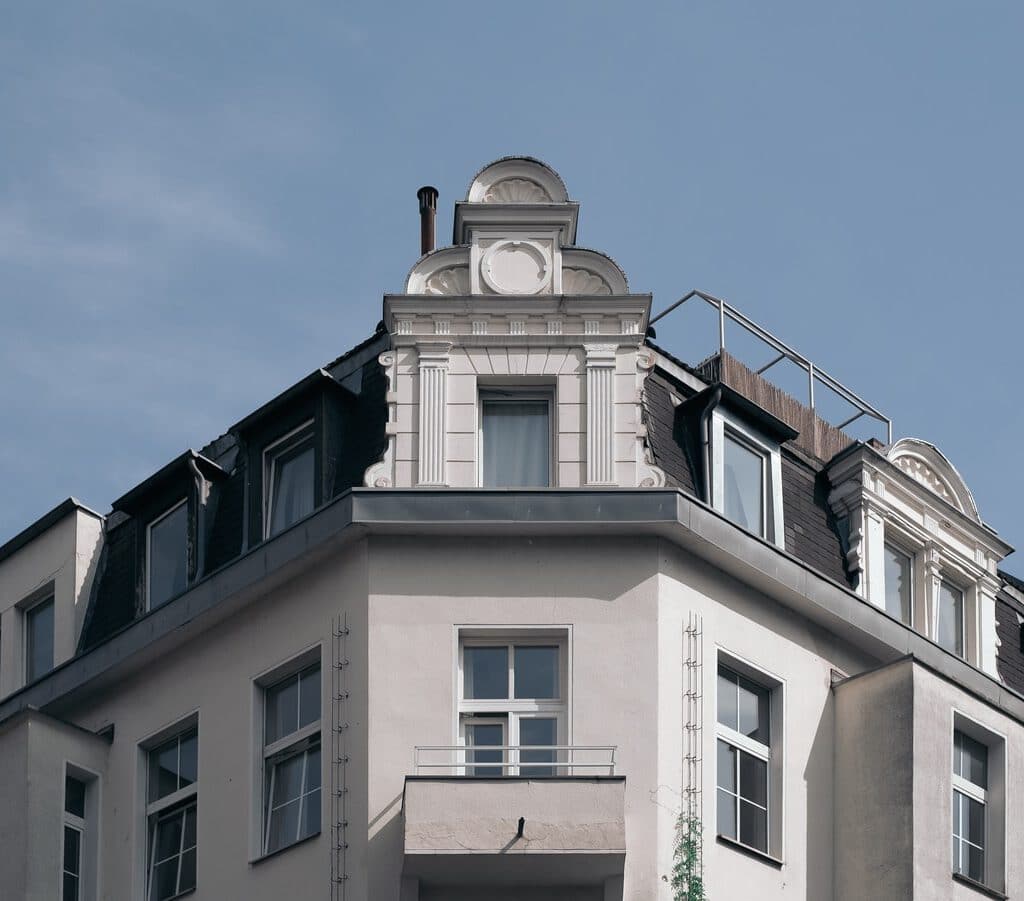 While the process for buying property in Germany may seem complicated at first glance, it's actually not so overwhelming when you have a little help.
Step 1: Know What You can Afford
Like the old gambling maxim, "Know your limit. Play within it." The same applies to purchasing property. This is a combination of knowing how strong your financial position actually is. And what kinds of mortgages are available to you.
Step 2: Make Plans with a Mortgage Advisor (Hypothekenmakler)
This is a crucial step. Before buying any German real estate, talking with a Mortgage Advisor allows you to plan for the type of loan you need, as well as the loan's terms. A large number of documents, most involving your financial history, will need to be brought to this initial meeting.
A good Mortgage Advisor's job is to help determine the kind of Mortgage that you need. Your discussions should provide clarity on whether you can, and want to, afford property in Germany. Your later discussions, when you have a specific property in mind, should include:
● Terms of the mortgage (Fixed interest rate, re-payment of principle, unscheduled re-payment, etc.)
● Amount of equity capital to be used in the purchase
● Creating and then submitting a financing application
To know what costs you need to plan for when securing a mortgage, speak with your advisor. Particularly important to know are the mortgage's interest rate, and the amount of the monthly mortgage payments you will be making. 
Step 3: Applying for Funding for Your Mortgage
In Germany this normally happens after you have paid a reservation fee (Reservierungsgebühr) for the property of your choosing. A reservation fee can be anywhere from 0.5 to 1 per cent of the total purchase price. So you only arrive at Step 3 when you are certain that you want to proceed with a purchase.
There are various state subsidies that can make your Mortgage cheaper and are therefore an important step in the process of obtaining a Mortgage.
Once an application has been submitted, it can take a German bank anywhere from 3 to 10 business days to process the application.
Step 4: Have a Purchase Contract Created by a Notary
This will happen, in most cases, after you have reserved the property and signed a mortgage contract. From the day you receive the contract, there is a legally mandatory 14 day waiting period before a final contract can be signed at the notary's offices. As soon as you have signed your mortgage contract, we advise to make an appointment with the notary to sign the final contract of sale.
Once you have put pen to paper on a final purchase contract, you then become legally liable for all rights and obligations that are part of owning property. Such as property taxes, maintenance fees, and so forth.
Step 5: The Mortgage Amount is Disbursed
As you progress toward a final purchase for property in Germany, there are different ways in which your loan from a bank can be disbursed. The most common method is for existing property or a completed new building. In this case a bank will provide you with a mortgage for the entire purchase price.
When you receive the purchase contract with the seller's account details, you then provide a copy of this information to your Bank. The bank then makes a transfer of funds to the seller.
Step 6: Concluding Your Real Estate Purchase
When meeting a notary to sign a final purchase contract for German real estate, the notary is required by German law to read the entire contract out loud. This process will usually take about an hour. After you have signed the contract, the notary then arranges for you to be reserved as the future owner of the property.
A reservation in the Land Register (Grundbuch) is made by the notary after the purchase contract has been signed. This reservation will remain in the Land Registry until you have formally been registered as the property's new owner.
Following the contract signing there will be Invoices from the German government's Finance Ministry (Finanzamt), the Land Registry Office, and the notary. If a Real Estate Agent (Immobilienmakler) was involved in the transaction, you will also receive his or her Invoice at this time. These costs that follow a sale's conclusion can be as much as 15 per cent of the total purchase price.
Over the next two weeks, and sometimes up to one month later, your notary will obtain a priority notice of conveyance from the municipality where the property is located. This is so entries in the land registry for the previous owner are deleted.
When the seller receives the purchase price, they must confirm this. Once the seller has confirmed they have received the funds, you will receive the keys for the property. It normally takes another week for this to occur following the signing of the purchase contract.
A formal transfer of ownership happens about two months after your notary appointment. Before this happens, the German Tax Office must confirm you have paid the land transfer tax in full. When this happens, your name is entered into the Land Registry as the owner. Another Invoice will be sent to you from the Land Registry for performing this service.
As well, during the transfer of ownership for your German property, you must inform the building's insurance firm about the sale. It often falls to you as the owner to arrange for your own property insurance against different kinds of damage and theft.
Buying property in Germany – Conclusion
Buying property in Germany is a complex topic. However, for interested buyers with enough equity capital, it is certainly possible. I am happy to provide you with support in order to successfully complete a transaction.
Learn how much you can afford here or write me a message here. I will respond within two working days.
While the process for buying property in Germany may seem complicated at first glance, it's actually not so overwhelming when you have a little help.